WELCOME!
Award winning services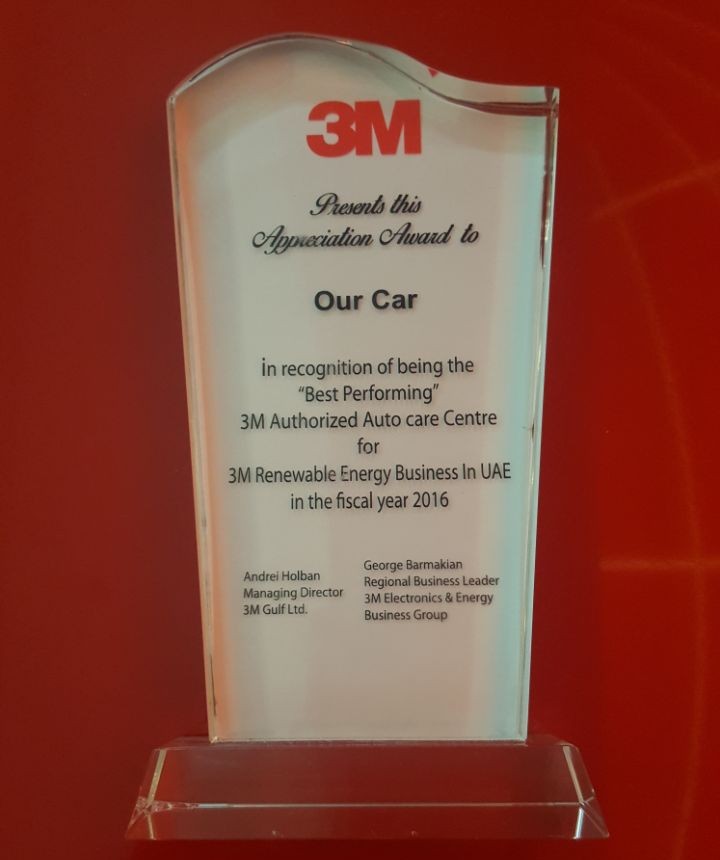 We welcome you to experience an innovative and unique concept. Introduced in IBN Battuta Mall since march 2006. The Concept is simply having a car spa in the parking lots of the mall. Thus with 3M authorization, the first. 3M Authorized Auto car Care centre inside the parking lot P6 of IBN Battuta Mall was born. Then it expanded to Burjuman Centre, Mall of the Emirates, Deira City Centre, Sharjah City Centre and Dubai Mall. Clients cars are being taken care of and hugged while they shop. Our activities are 3M Window Tint, 3M Exterior car body polish, 3M interior detailing, 3M Sctochguard for cars interior.
Vision
We will be the best at your service. Wherever you are and the continuous shield against your harm. Winning together continuously can only be achieved if we honor our relationships with you, our employees, our suppliers, and our environment.
Mission
Let us win together by offering you and your loved ones the Safety and Comfort in style and anywhere you go. We tint your car with 3M Window Tint while you shop; in 55 minutes and with 2 & 5 years warranty. Our associate applicators skilfully apply the 3M window films the innovators of the technology and the recommended by the US Skin Cancer Foundation. Our mission is to protect you, our community, and the earth from harmful emissions.